The View - Core Dharma Teachings
Life Changing Buddhist Teachings and Practices
Dr. Stephen Fulder
Course prices are flexible. Click a course to see pricing options.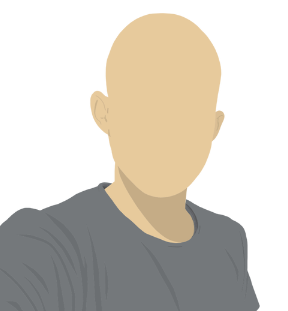 "Stephen Fulder takes us deep into Buddhist wisdom.... He has a beautiful teaching style – clear, patient, thorough without being ponderous, unpretentious, deeply felt, and authoritative without being dogmatic".
- S. L. , Swarthmore, PA, USA
The View: What's Beyond Mindfulness?
These new online courses are unique in offering deeper and more advanced teachings for more experienced practitioners. Core Buddhist teachings such as on self and non-self (Anatta) and dependent arising (Paticca samuppada) go to the heart of Buddhist practice yet are rarely taught online in depth.
Many of us have met the first wave of the teachings to arrive in our world, namely mindfulness. But this is the gate. What is in then garden? What is beyond mindfulness? It is The View – a radically transformative way of seeing ourselves and the world, bringing contentment, liberation and wisdom. It allows us to dance with changing circumstances rather than struggling with them, to meet and greatly expanding our consciousness, to bring goodness and a great heart into everything we think and do, and much more.
There are many basic courses that are for beginners, but not so many that go deeply into the teachings as these courses do. On the other hand they are taught in approachable and inviting way, using easy, everyday language, humor and imagery. They are suitable for anyone who has had a little contact with mindfulness or Buddhist teachings.
What to expect when you enroll to a course?
Our main courses consist of 8-12 lessons each. When you enroll to a course you immediately gain access to all course materials, but we suggest you go through the lessons in order, one each week.
Each lesson consists of an hour long Dharma talk, a reading text related to the talk subject and a guided mediation to experience the lesson directly. After each lesson you will have an exercise you can practice during the week until the next lesson.
Our main courses are:
Anatta (non-self): A clear and practical exploration of this often confusing but fundamental teaching.
Paticca Samuppada (Dependent Arising): The detailed understanding of the nature and direction of our experience, the roots of suffering and the path to freedom.
The Paramis: 10 capacities and qualities at the core of spiritual development.
The Five Powers: Fundamental Capacities for Meeting the Challenges and Opportunities of Life with Skill and Freedom. This course is associated with our new book: The Five Powers: A Guide to Personal Peace and Freedom. Hachette UK. 2020
About the teacher
Dr. Stephen Fulder is the author of the books: What's Beyond Mindfulness: Waking Up to This Precious Life. and The Five Powers: A Guide to Personal Peace and Freedom. He has been teaching hundreds of retreats and courses over the last 25 years and is the founder and senior teacher of the Israel Insight Society, the largest dharma organization in Israel.
Pricing and discounts
In the spirit of dana, these courses are open to everyone, and the price should not be a block to learning these teachings. The traditional word for this is Ehipassico, meaning come and hear. The price given on the course pages is set to cover the expenses involved and help keep these teachings flowing. If the price tag is the only thing stopping you from enrolling to our courses please write us at [email protected] and let us know how much you can pay. We will send you a discount coupon.
Best wishes,
Dr. Stephen Fulder and "The View" team.